Dr. Nabila El-Bassel (SSW) and Dr. Lisa Metsch (SMS/MSPH) will serve as PIs/Co-Directors for the training program on HIV and Substance Abuse in the Criminal Justice System, which provides an opportunity for two noted and distinguished scientists to collaborate and lead this initiative. They each contribute over 20 years of experience in the HIV, drug abuse, and criminal justice fields. Dr Elwin will serve the role as Training Program Director.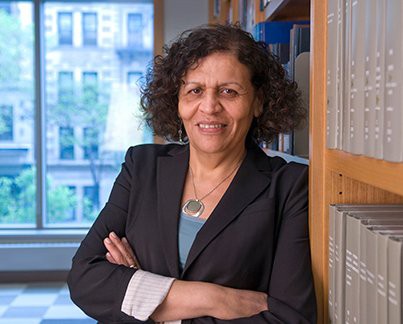 Dr. Nabila El-Bassel provides significant national and international leadership to the global health agenda. Dr. El-Bassel is a University Professor at the Columbia University School of Social Work and Director of the Social Intervention Group (SIG), which was established in 1990 as a multi-disciplinary center focusing on developing and testing effective prevention and intervention approaches and disseminating them to local, national, and international communities.Dr. El-Bassel has been funded extensively by the National Institute of Mental Health and the National Institute on Drug Abuse.  She has designed and tested HIV intervention and prevention models for women, men, and couples, which have been disseminated nationally and internationally. Dr. El-Bassel has been studying the intersecting epidemics of HIV and violence against women and has designed HIV interventions that address these co-occurring problems with significant scientific contributions in gender-based HIV prevention for women. Dr. El-Bassel has been mentoring HIV research scientists from Central Asia and she has also been funded by the National Institute of Health to train faculty and research scientists on the science of HIV intervention and prevention.  She has published extensively on HIV prevention science and on the co-occurring problems of IPV and substance abuse.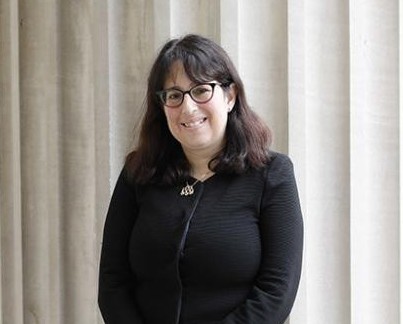 Dr. Lisa Metsch is the Stephen Smith Professor and Chair of Sociomedical Sciences at Columbia University's Mailman School of Public Health in New York City. Dr. Metsch is also a Voluntary Professor of Public Health Sciences at the University of Miami Miller School of Medicine and she currently directs a Miami-based research Center. Dr. Metsch's research program focuses on addressing primary and secondary HIV prevention strategies with marginalized populations. Dr. Metsch was one of the early researchers in the era of antiretroviral therapy to articulate the importance of creating prevention/primary care programs for people living with HIV. She was part of the multi-site team funded by the Centers for Disease Control and Prevention that developed and tested the first evidence-based linkage to care intervention (the ARTAS intervention) for individuals who were newly diagnosed with HIV. Dr. Metsch has had a long track record of working with community based organizations and health departments on HIV prevention efforts.Her research program has been continuously funded by the National Institutes of Health and the Centers for Disease Control and Prevention since 1997. She is currently the Principal Investigator for the NIDA's Clinical Trials Network and is also a Principal Investigator in the NIAID-funded Women's Interagency HIV Studies (WIHS). Dr. Metsch's current work focuses on developing innovative strategies to increase the uptake of testing, linkage, retention, and re-engagement in care among vulnerable populations.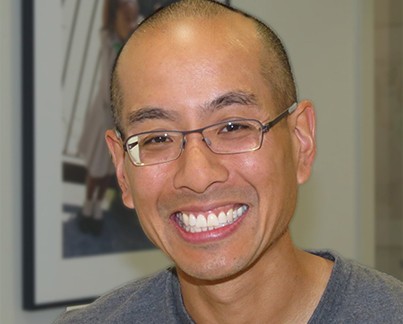 Dr. Wu is an Associate Director of the CUSSW Social Intervention Group and the Co-Director of the HIV Intervention Science Training Program for Racial/Ethnic Minority New Investigators. His practice experience includes direct clinical practice with individuals, couples, and groups with agencies serving primarily the lesbian, gay, bisexual, and transgender communities; evaluation of violence prevention programs for perpetrators of intimate partner violence in same-sex relationships; and program development and evaluation for criminal justice-involved adolescents and adults. Dr. Wu's research primarily consists of prevention and intervention research that focuses on offenders—defined as those whose behaviors place others at risk for health and pyschosocial problems—residing at the nexus of drug abuse, partner violence, and HIV. Dr. Wu has also recently embarked upon empirical investigations into factors and experiences that affect the professional trajectory of up-and-coming racial/ethnic minority researchers interested in applied sociobehavioral science to address and redress health disparities.
Primary Involved Faculty
Primary faculty mentors are mainly located within SSW and SMS/MSPH to support trainees within the participating Schools in addition to providing mentorship and research support in relevant scientific content areas. The program's primary faculty's interest is diverse and crosses multiple disciplines (e.g., neuroscience, medical anthropology, psychology, social work, epidemiology) and research methodologies. Areas of expertise include: HIV linkage and engagement to care, technology-based intervention, neurobiology of addiction, LGBT populations; forensic settings gender-based violence, structural interventions,  implementation science, health policy and organizational theory, economic analysis, biobehavioral interventions, community-based participatory research, psychiatric comorbidity  and chronic illness. All primary faculty have been involved research that explores the intersection of drug abuse, HIV, and the criminal justice system.  
---
Advisory Boards
This training program is advised by by 3 advisory boards, comprised of university, scientific, and community leaders to enhance the impact of the program within the Schools and University
The Institutional Advisory Board (IAB) is comprised of senior leadership from CU faculty and administration to enhance the impact of the program within the Schools and University
Scientific Advisory Board (SAB) is comprised of well-established, senior, national and international leaders in the fields of bio-behavioral HIV/AIDS prevention/intervention, substance abuse treatment, and criminal justice.
The Community Advisory Board (CAB) is comprised of NYC-based policy, government, treatment, and community leaders and stakeholders involved in criminal justice system issues and advocacy.